Things to do while you stay.
Blooms: You must visit London at least once in your life time.
Posted by admin on 2014-08-14 01:22:30 UTC
Goldsmiths Hall
The Lord Mayor's Show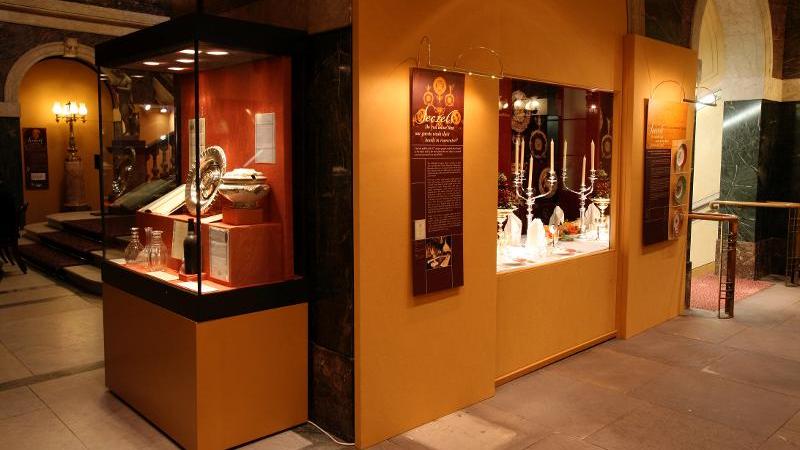 One of the Twelve Great Livery Companies of the City of London the Goldsmiths' Company received its Royal Charter in 1327. Founded to regulate the craft of the goldsmith, the Company has been responsible since 1300 for testing the quality of precious metals and hallmarking. It continues to carry out this statutory function through the operations of Assay Office London. Based at Goldsmiths' Hall, one of London's hidden architectural treasures the Company regularly holds exhibitions and events to promote contemporary jewellers and silversmiths, including an annual selling exhibition, Goldsmiths' Fair
Famous Destinations in London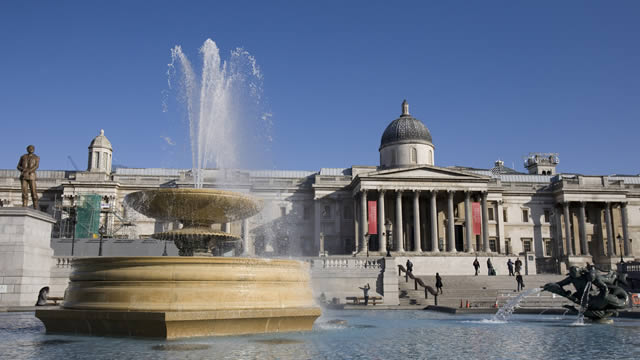 If you're only in London for a short time, why not pick one of these cultural gems and enjoy some of the best attractions in London in one smaller area.
South Bank
Between Westminster and Waterloo Bridges on the south bank of the river Thames is an explosion of cultural venues and attractions. Above the SEA LIFE London Aquarium and next to the London Eye, County Hall is home to the London Film Museum, which features an exhibition on Charlie Chaplin. A stone's throw away, in the Southbank Centre is the Hayward Gallery, where you'll find an exciting programme of temporary exhibitions.
Also part of the Southbank Centre are the Queen Elizabeth Hall, the Purcell Room and the Royal Festival Hall. These performance venues showcase work by world-class dancers, musicians and orchestras. There are also three theatres in this same small stretch of riverbank: the National Theatre, the Old Vic (where Kevin Spacey is Artistic Director) and the Young Vic.

If you prefer film, the BFI London Imax Cinema gives you a high-tech 3D cinema experience, while by Waterloo Bridge you'll find the BFI Southbank, which screens art-house, international and classic films.
Trafalgar Square
Trafalgar Square is one of London's finest pedestrianised piazzas, with the vast National Gallery as its crowning glory. Just around the corner is the National Portrait Gallery, with its fantastic roof-top restaurant that gives you a bird's-eye view of Nelson's Column.
If you get your timing right, you can enjoy a classical lunchtime or evening concert at St Martin's in the Fields Church. And just north of Trafalgar Square is Leicester Square; the gateway to London's Theatreland. Visit the tkts booth in Leicester Square for half-price tickets to top West End shows. The booth offers discounted theatre tickets on the day of the show, and advance tickets for theatre, rock, pop, sport and other events.
Greenwich
One of the most picturesque and oldest parts of London, Greenwich is worth a visit just to experience Greenwich Market and the village atmosphere. Greenwich is also a World Heritage Site.
It's also where you'll find the Cutty Sark and Royal Museums Greenwich: a suite of four major museums, including the National Maritime Museum and the Royal Observatory Greenwich. Catch a performance at the Greenwich Theatre or Laban and take the time to enjoy the local delicacy of whitebait at the Trafalgar Tavern. This historic pub was one of Charles Dickens' regular haunts.
Bankside
Just a few decades ago, Bankside was home to a disused power station (now Tate Modern) and derelict Victorian wharf buildings (now Pickfords Wharf, which is packed with restaurants and eateries).
Today the area is a cultural hotspot, with most visitors making a pilgrimage to Tate Modern, London's cathedral to modern art. While you're in the area, don't miss Shakespeare's Globe Theatre, Vinopolis (where you can taste wines from around the world), Clink Prison (London's oldest jail) and everyone's favourite horror attraction, London Dungeon.
South Kensington
London is a big city and getting around all its attractions can take some time. But not so when visiting three of London's big museums. The Science Museum, Victoria and Albert Museum, andNatural History Museum are all within easy reach of one another and are all free to enter, which makes for a very convenient day out.
Just north of the museums lies the Royal Albert Hall, the ultimate London concert venue. Cross over the road and you're in Hyde Park, where you can see the Victorian splendour of the Albert Memorial. A short walk in the park takes you to one of London's most popular contemporary art spaces, the Serpentine Gallery.
8 November 2014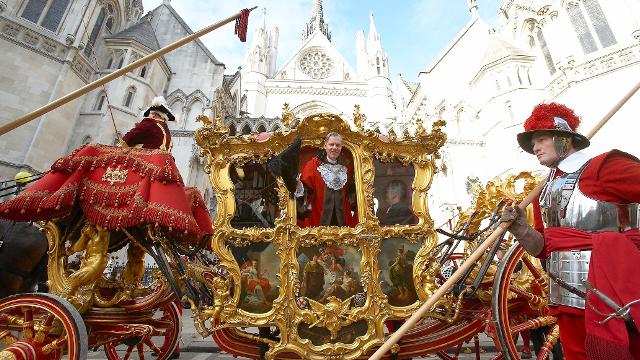 From vibrant samba dancing to military marching bands, the legendary Lord Mayor's Show offers a host of entertainment as it winds its way through the heart of London.
The Lord Mayor's Show dates back to 1215, when King John granted a charter allowing the citizens of London to elect their own mayor.
Every year since, the newly elected Lord Mayor of London has travelled from the City of London to Westminster to pledge allegiance to the Crown.
These days, the parade is more of a celebration than a show of loyalty. Join in the fun as around half a million people turn out to watch as the colourful procession travels across London.
After the procession, a fantastic fireworks display lights up the sky over the river Thames.
The iconic golden Lord Mayor's Coach can be seen at the Museum of London during the rest of the year.
The Phantom of the Opera at Her Majesty's Theatre

See Andrew Lloyd Webber's much-loved, award-winning
music
al
The Phantom of the Opera at Her Majesty's Theatre in London.
Now in its 27th record-breaking year, this multi-award winning musical continues to captivate audiences at Her Majesty's Theatre in London's West End.
The legendary musical opened on 9 October 1986 and has played more than 10,000 performances.
Andrew Lloyd Webber's mesmerising score along with jaw-dropping scenery and breathtaking special effects, magically combine to bring this tragic love story to life each night.
"Remains the most exciting musical in London" – Daily Mail
Director: Harold Prince
Cast: Gerónimo Rauch, Sofia Escobar, Sean Palmer, Olivia Brereton, Harriet Jones, Lara Martins, Andy Hockley, Martin Ball, Jacinta Mulcahy
Duration: 150
Sherlock Holmes London Itinerary
Grab your hat and magnifying glass and sleuth your way around Sherlock Holmes' London with our itinerary dedicated to the famous detective.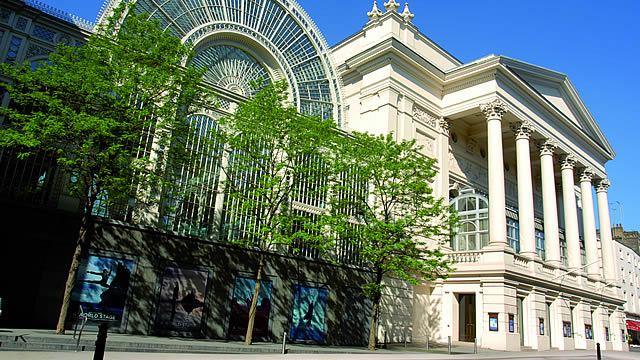 Arthur Conan Doyle's legendary novels featured many London locations.
The BBC series, Sherlock, stars Benedict Cumberbatch and Martin Freeman as modern day interpretations of the classic Conan Doyle characters, Sherlock Holmes and Dr John Watson. The pair solve mysteries and encounter many crimes as their adventures take them past many of London's top attractions.
Robert Downey Jr and Jude Law have also recreated Holmes and Watson on movie screens in recent years. There's never been a more exciting time to investigate the world of Sherlock Holmes.
Created by Scottish author and physician Sir Arthur Conan Doyle in 1887, Sherlock Holmes has featured in more films than any other literary character.
Doyle's famous detective has been played by 75 actors in more than 200 films, as well as appearing in four novels and 46 short stories.
Any Sherlock Holmes pilgrimage should start with a visit to Baker Street. Take the Marylebone exit to come face-to-face with a nine-foot bronze statue of the great detective. Keep an eye open for Sherlock Holmes look-a-likes near the station too!
It might take a bit of detective work to find the famous 221b Baker Street address where Sherlock Holmes lived and worked – it's actually located between 237 and 241 Baker Street!
Here, you'll find The Sherlock Holmes Museum, which has recreated his famous study as described in the books. You can also take a peek into Dr Watson's bedroom and look at his belongings and handwritten notes from the great detective. Please note: You should buy tickets from the shop before joining the queue to get in, and at busy times, there can be a long wait.
Be sure to take a look at 2 Devonshire Place, where Sherlock Holmes author Sir Arthur Conan Doyle's medical practice was located.
While you're in the area, pay a visit to nearby Madame Tussauds, which is home to a realistic wax figure of Robert Downey Jr as Sherlock Holmes. As well as seeing the replica Robert Downey Jr in full Sherlock Holmes costume, you can play with the interactive exhibits in his study.
Hop back on the Tube to Charing Cross, and take a short walk to The Sherlock Holmes pub. This is the place where Holmes tracked down Francis Hay Moulton in The Noble Bachelors. Inside you'll find another replica of Holmes' study, as well as a huge amount of memorabilia, including Dr Watson's old service revolver and a collection of television and film stills.
Tuck into a delicious detective-themed lunch in the restaurant at The Sherlock Holmes. How about A Case of Identity (chicken liver pate) followed by Dr Watson's favourite, Cumberland sausages?
Sherlock Holmes and Dr Watson travelled all over London as they pursued clues and criminals, and many of the capital's famous locations feature in the novels.
Wander up The Strand to see the The Lyceum Theatre, where meetings took place in The Sign of Four, and take a look at the beautiful Royal Opera House, a favourite haunt of Sherlock Holmes.
Not far from the Royal Opera House is the Freemasons Hall, a Grade II listed building which is used in the new Sherlock Holmes film. Freemasons Hall is the home of Freemasonry, one of the world's oldest secular fraternal societies.
You could also continue to Bloomsbury to see the spectacular British Museum, often visited by Holmes for his research – and an unmissable London icon.
From here, hop onto the Tube again and head to St Paul's Cathedral, where key scenes were shot for the 2009 Sherlock Holmes movie.
Stroll back to The Strand for dinner at Sherlock Holmes' favourite restaurant, Simpson's-in-the-Strand. The restaurant serves traditional English food, including beef carved at your table, and you can really get a feel for Holmes' London here.
If you're planning to visit London between and
More About Sherlock Holmes
Sherlock Holmes, assisted by Film London.
Read more about Sherlock Holmes in London from The Sherlock Holmes Society of London. Or get more inspiration with our London itineraries.
tell a friend :: comments 0
---