Things to do while you stay.
Blooms: You must visit London at least once in your life time.
Posted by admin on 2014-08-14 01:22:30 UTC
Southbank Centre's Winter Festival
From
to

The Southbank Centre's Winter Festival returns for a second year, focused around the theme of the Gift of Giving.
Invoking the spirit of Charles Dickens, the festival celebrates the importance of generosity and giving at this special time of year. The Southbank's 21-acre site has been transformed into a magical landscape with giant illuminated white rabbits, a Christmas Tree Maze, bustling markets and twinkling Christmas lights.
The programme is packed with generosity, fun and entertainment for all ages – from world-class theatrical performances and festive concerts, to free social dances, community choirs and activities that explore the joy of giving.
Highlights include:
the return of Dickens's goodwill classic A Christmas Carol led by Griff Rhys Jones
free festive singing, twice a day, throughout the festival
a Christmas market with 50 wooden chalets featuring artisan food and bespoke design and crafts
Christmas shows for all ages including Meow Meow, axe-juggling Quebecois family Cirque Alfonse, La Soirée, Slava's Snowshow and Fascinating Aida
a magical Christmas Tree Maze made of 300 real blue spruce Christmas trees
Southbank Centre Express train taking passengers across the riverfront
a vintage New Year's Eve party returns with exclusive access to the Southbank Centre and the London fireworks
The festival is free to attend but some shows and events require a paid-for ticket.
The Phantom of the Opera at Her Majesty's Theatre

See Andrew Lloyd Webber's much-loved, award-winning
music
al
The Phantom of the Opera at Her Majesty's Theatre in London.
Now in its 27th record-breaking year, this multi-award winning musical continues to captivate audiences at Her Majesty's Theatre in London's West End.
The legendary musical opened on 9 October 1986 and has played more than 10,000 performances.
Andrew Lloyd Webber's mesmerising score along with jaw-dropping scenery and breathtaking special effects, magically combine to bring this tragic love story to life each night.
"Remains the most exciting musical in London" – Daily Mail
Director: Harold Prince
Cast: Gerónimo Rauch, Sofia Escobar, Sean Palmer, Olivia Brereton, Harriet Jones, Lara Martins, Andy Hockley, Martin Ball, Jacinta Mulcahy
Duration: 150
Sherlock Holmes London Itinerary
Grab your hat and magnifying glass and sleuth your way around Sherlock Holmes' London with our itinerary dedicated to the famous detective.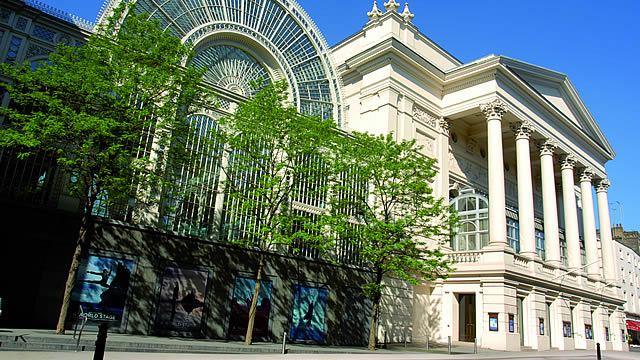 Arthur Conan Doyle's legendary novels featured many London locations.
The BBC series, Sherlock, stars Benedict Cumberbatch and Martin Freeman as modern day interpretations of the classic Conan Doyle characters, Sherlock Holmes and Dr John Watson. The pair solve mysteries and encounter many crimes as their adventures take them past many of London's top attractions.
Robert Downey Jr and Jude Law have also recreated Holmes and Watson on movie screens in recent years. There's never been a more exciting time to investigate the world of Sherlock Holmes.
Created by Scottish author and physician Sir Arthur Conan Doyle in 1887, Sherlock Holmes has featured in more films than any other literary character.
Doyle's famous detective has been played by 75 actors in more than 200 films, as well as appearing in four novels and 46 short stories.
Any Sherlock Holmes pilgrimage should start with a visit to Baker Street. Take the Marylebone exit to come face-to-face with a nine-foot bronze statue of the great detective. Keep an eye open for Sherlock Holmes look-a-likes near the station too!
It might take a bit of detective work to find the famous 221b Baker Street address where Sherlock Holmes lived and worked – it's actually located between 237 and 241 Baker Street!
Here, you'll find The Sherlock Holmes Museum, which has recreated his famous study as described in the books. You can also take a peek into Dr Watson's bedroom and look at his belongings and handwritten notes from the great detective. Please note: You should buy tickets from the shop before joining the queue to get in, and at busy times, there can be a long wait.
Be sure to take a look at 2 Devonshire Place, where Sherlock Holmes author Sir Arthur Conan Doyle's medical practice was located.
While you're in the area, pay a visit to nearby Madame Tussauds, which is home to a realistic wax figure of Robert Downey Jr as Sherlock Holmes. As well as seeing the replica Robert Downey Jr in full Sherlock Holmes costume, you can play with the interactive exhibits in his study.
Hop back on the Tube to Charing Cross, and take a short walk to The Sherlock Holmes pub. This is the place where Holmes tracked down Francis Hay Moulton in The Noble Bachelors. Inside you'll find another replica of Holmes' study, as well as a huge amount of memorabilia, including Dr Watson's old service revolver and a collection of television and film stills.
Tuck into a delicious detective-themed lunch in the restaurant at The Sherlock Holmes. How about A Case of Identity (chicken liver pate) followed by Dr Watson's favourite, Cumberland sausages?
Sherlock Holmes and Dr Watson travelled all over London as they pursued clues and criminals, and many of the capital's famous locations feature in the novels.
Wander up The Strand to see the The Lyceum Theatre, where meetings took place in The Sign of Four, and take a look at the beautiful Royal Opera House, a favourite haunt of Sherlock Holmes.
Not far from the Royal Opera House is the Freemasons Hall, a Grade II listed building which is used in the new Sherlock Holmes film. Freemasons Hall is the home of Freemasonry, one of the world's oldest secular fraternal societies.
You could also continue to Bloomsbury to see the spectacular British Museum, often visited by Holmes for his research – and an unmissable London icon.
From here, hop onto the Tube again and head to St Paul's Cathedral, where key scenes were shot for the 2009 Sherlock Holmes movie.
Stroll back to The Strand for dinner at Sherlock Holmes' favourite restaurant, Simpson's-in-the-Strand. The restaurant serves traditional English food, including beef carved at your table, and you can really get a feel for Holmes' London here.
If you're planning to visit London between and
More About Sherlock Holmes
Sherlock Holmes, assisted by Film London.
Read more about Sherlock Holmes in London from The Sherlock Holmes Society of London. Or get more inspiration with our London itineraries.
tell a friend :: comments 0
---