Things to do while you stay.
Blooms: Enjoy your life come to London
Posted by admin on 2014-08-14 01:22:30 UTC
Great fun for the family?
April 1st 2015 to June 2nd 2015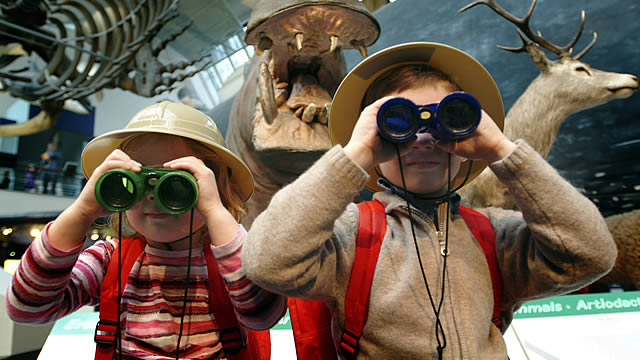 A day out in London with the kids doesn't have to break the bank. Enjoy free entry to some of the world's best museums and galleries, take advantage of free travel for kids, and eat in London's great value cheap restaurants, for a wallet-friendly, budget day out.
Morning: Enjoy London's Free Museums
There are a multitude of free and cheap museums in London, many of which are suitable for families with children of various ages looking to plan a family outing without spending unnecessary amounts of money.
Start with a walk down Exhibition Road to South Kensington's brilliant child-friendly museums. The Science Museum and Natural History Museum both offer free entry (apart from some temporary exhibitions).
London's Science Museum is packed full of fun family activities. The Garden, aimed at three to six year olds, is a multi-sensory area where children can explore floating and sinking, shadows and reflections, sound and giant building blocks. The Pattern Pod, a hands-on gallery full of multi-sensory exhibits, is ideal for older kids aged from five to eight.
Next door at the Natural History Museum, children can get up close to a terrifying T. Rex and find out how baby dinosaurs were born. Visit Investigate, the hands-on science centre for seven to 14 year olds, and touch geological specimens in the Earth Lab. Under-sevens will love the free-to-borrow Explorer Backpacks, which contain a safari hat, binoculars, drawing materials and an activity booklet. Choose from topics including birds, mammals, monsters, oceans and nature.
Afternoon: Explore London's Free Parks
London is well known for its urban green spaces and the free-to-use public areas make for an inexpensive start to your family day out.
Begin your morning with some fresh air in Kensington Gardens and Hyde Park, which are both free to enter.
Visit the popular Diana, Princess of Wales' Memorial Playground – which also offers free entry – where kids can climb the giant wooden pirate ship and explore the sensory trail, beach and teepees. If you have rollerblades, you are free to join skaters of all ages on the nearby Broadwalk.
Wander across Kensington Gardens to Hyde Park and the magnificent Serpentine lake. The Serpentine is home to a large number of birds, many of which are winter visitors to the park. You're likely to see ducks, geese and more exotic looking species such as Great Crested Grebes.
If the weather is nice and you're on a budget, take a packed lunch or picnic and eat it in the park. Alternatively, head to the Science Museum's indoor picnic area.
Evening: Discover Covent Garden's Cheap Restaurants
Catch the Tube to Covent Garden to watch the colourful street performers.
Mime artists, acrobats and bicycle stunt performers are among the regular acts that appear in the Covent Garden piazza and you can offer them your appreciation in the form of applause and small change.
There are loads of fantastic cheap places to eat in Covent Garden, from small cafes to classy restaurants.
Covent Garden is at the centre of the London burger boom, and kids will love American imports Shake Shack and Five Guys. Burgers here start at £4.75 and Shake Shack specialises in frozen custard shakes and sundaes, while kids will love the Coca-Cola machine in Five Guys, which has 125 soft drink flavours. UK burger chain Byron also has a Covent Garden outpost, complete with a kids menu of two courses for £6.50.
For the more adventurous child, Wahaca offers Mexican street food in a lively atmosphere. Street food dishes start from £3.70, with main dishes from £6.85.
Travel Tips For Families On A Budget
Children can enjoy free or discounted travel on London's transport system. Older children may need an Oyster photocard. Visit the Transport for London website for more information. See our Budget London guide for more information on free London attractions, cheap eat restaurants and budget hotels to stay in.
Total Costs
Dinner for two adults and two children – around £30
Tube fare for two adults from South Kensington to Covent Garden using an Oyster card – £4.40, or unlimited travel for one day using two Zone 1 off-peak Travelcards – £17.80.
New York Jets vs Miami Dolphins - NFL International Series 2015
4 October 2015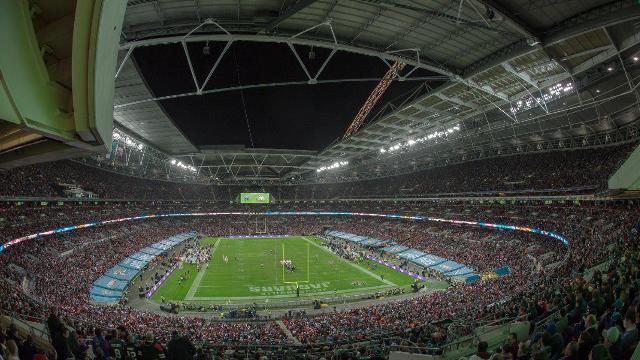 Don't miss divisional rivals, the Miami Dolphins take on the NY Jets on 4 October 2015, followed by the return of the Jacksonville Jaguars as they take on the Buffalo Bills on 26 October 2015 and the Detroit Lions vs the Kansas City Chiefs on 1 November 2015. The game kicks off at 2:30 p.m. UK (9:30 a.m. ET).
Treat yourself, your family or friends to an NFL Season ticket and take advantage of the great season ticket benefits on offer:
Save an average of 20% (off the price of Individual game tickets)
Buy now and pay later – Spread the cost of your Season ticket across 3 payments with Interest free Direct Debit (including a free month repayment holiday)
Pick the seat you want – use our Interactive seat map to pick your seat at Wembley (subject to availability)
Becoming a Season ticket holder will also give you the ability to renew the same seats in future years.
Tickets are on sale now.
Royal Attractions Itinerary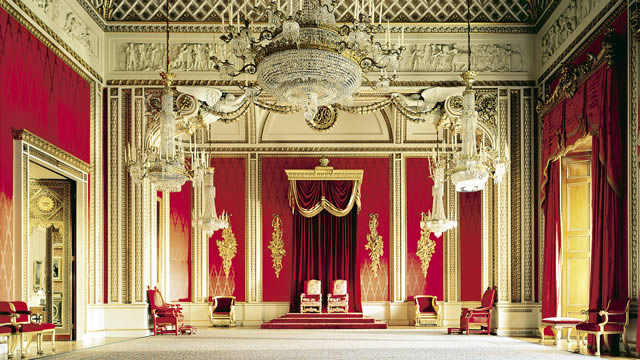 Visit some of London's top royal attractions. You can visit working palaces and learn about London's royal history.
Morning: Buckingham Palace or Tower of London
Start your regal day out with a visit to the top royal attraction in London: Buckingham Palace.
Buckingham Palace is the official home of the Queen, and is open to the public throughout August and September. During the summer opening, you can go on a tour of the spectacular State Rooms and see the special exhibition, which changes each year.
Time your visit well, and you could also see the Changing of the Guard, which takes place at 11.30am every day or every other day, depending on the time of year.
For a more bloodthirsty morning, visit the Tower of London. This imposing fortress hosted some of the most gruesome events in London's history, including torture, death and beheadings. Highlights include the Crown Jewels, the king's medieval bedchamber and the White Tower, built by William the Conqueror.
If it's sunny, head to Hyde Park, one of London's eight Royal Parks. You'll find the Diana, Princess of Wales Memorial Fountain near the Serpentine Lake. If you continue into Kensington Gardens, you'll also see the impressive, gold-plated Albert Memorial, dedicated to Queen Victoria's husband, Prince Albert, who died in 1861.
Lunch: Afternoon Tea in The Orangery
By now, you'll probably be feeling a bit hungry. Stop for lunch at The Orangery in Kensington Palace. This stunning 18th-century building is the perfect setting for a royal lunch, and in good weather you can sit on the terrace for a view of the palace and gardens.
The food on offer at The Orangery ranges from delicious homemade lunches to traditional afternoon tea, cakes and pastries, and there's a good selection of teas, premium wines and champagne to enjoy too.
Afternoon: Kensington Palace
Next, it's time to visit Kensington Palace, which Will and Kate (and Prince George) made their London home this year. Following a £12 million refurbishment, completed in 2012, the public wing of the palace now has a brand-new entrance hub with four different routes to take through the palace.
You can visit The King's and The Queen's State Apartments, admire the stunning Luminous Lace light installation, and explore the permanent exhibition Victoria Revealed. This exhibition tells the story of the life of Queen Victoria, the only other British monarch to have celebrated a Diamond Jubilee.
Evening: Dinner at Fortnum & Mason
After sampling all these regal attractions, it seems fitting that you dine like a king at Fortnum & Mason. Opened in 1707, this prestigious department store is the Queen's grocer! It has five eateries, but only one is open in the evening – The Fountain Restaurant.
Situated on the ground floor, The Fountain has a deluxe brasserie feel. The menu includes favourites such as Fortnum's Welsh Rarebit, as well as a selection of seasonal starters, salads, fish dishes and meats from the grill. There's even a guitarist who plays at dinner every weekday evening.
Best Vintage Fashion Shops in London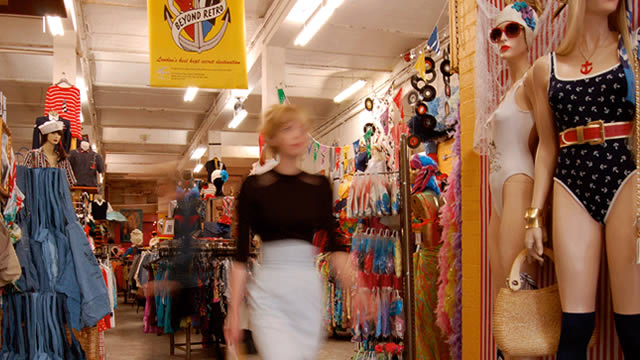 Looking good needn't mean looking like everyone else. Vintage is an original choice, plus it's an environmentally-friendly way to buy clothes. Below are some of the best shops in London for vintage dresses and retro clothing. If you're looking for cheap second-hand clothes, take a look at London's charity and thrift shops.
Camden Market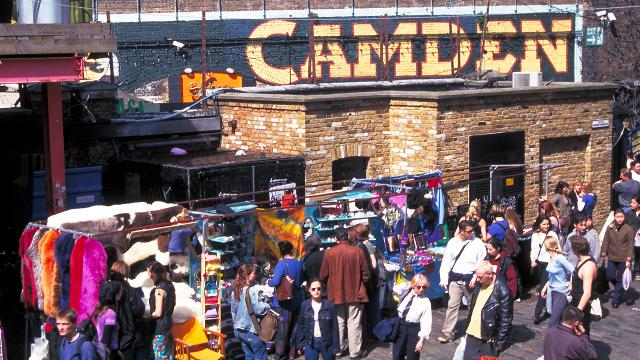 Around 200 stalls jostle for space in the narrow alleyways off Camden High Street/Chalk Farm Road. Originally known as Buck Street Market, shoppers can find clubwear, jewellery, fashion accessories, shoes and alternative clothes. Many of the stallholders sell their own jewellery and clothes designs. Open Monday to Sunday, 9.30am to 6pm.
tell a friend :: comments 0
---